Throughout his career, Czechoslovakian-born filmmaker Miloš Forman has combined a unique sensitivity to American themes with the best of European cinematic sensibilities. His films include such successful releases as One Flew Over The Cuckoo's Nest, Hair, and Amadeus. Born in 1932 in Caslav, a small town outside of Prague, Forman lost both his parents in the Nazi death camps during World War II. In the early 1950s, Forman enrolled in the newly founded Film Institute at the University of Prague, where he worked with many of the major figures of the "Golden Age of Czech Cinema." It was there that he first began to form his unique visual style. When Russian troops marched in 1968 he shifted his base of operations to France and from there he went to Hollywood in 1971.
Miloš Forman: Taking Off In America
By Arts Channel 9 May 2012 Documentary
EXPOSURE: with Antonio Monda — guest Miloš Forman.
Nearly 50 cinematic luminaries, visionaries, and dignitaries have come to the Walker via its Regis Dialogue and Film Retrospective. Miloš Forman, the subject of the Regis spotlight in April, is typically associated with the celebrated and award-winning films he has made in the United States over the past 30 years. A lesser-known fact is that he kick-started the Czech New Wave with his affecting and humorous satires of daily life. These films illustrate a thread that appears throughout Formans work—that of rigid political and social systems begging for rebellion.

When I lived in totalitarian regimes, I saw more clearly than you do here how we create institutions to help us—to serve us, Forman has said. Why do we always end up being dictated to by these institutions? Like they own us… are paying us to serve them. And thats always the case of rebellions, when people who see this dare to do something about it, from McMurphy to Mozart. Nearly every major Forman work is part of this retrospective, including Amadeus, Hair, The People vs. Larry Flynt, and One Flew Over the Cuckoos Nest, and Tuesdays have been earmarked for screenings of his early Czech work. Forman and Scott Foundas of the LA Weekly will discuss his work on April 12 at the Regis Dialogue.

Theres an incredible vibrancy in the Czech Republic today, especially as they are now looking back to their darker days and relishing the work of artists like Miloš Forman, says Sheryl Mousley, the Walkers film/video curator. His resistance parallels the history of his country under oppression. He struggled to make work against formidable odds, emigrating just before the spring 1968 invasion of his country by the Soviets. And you see that carrying through into his American films—the heroic, almost operatic characters, the rebelliousness and joy and search for this freedom. Thats the beauty of this retrospective.
The Last American Clown (1996). Ace Award nominated biography of Jerry Lewis. Narrated by Alan King.
1999 Emmy nominated (1 win) biography of The Rat Pack. Narrated by Danny Aiello.
Their films were box office gold. Their performances were magic. And when they went out on the town, they were legend. In a day when excess was cool and style was king, Frank Sinatra, Dean Martin, Sammy Davis Jr., Peter Lawford and Joey Bishop were the ultimate bad boys. THE RAT PACK explores their lives and legacy with the help of insiders like Angie Dickinson, Tony Curtis, Jerry Lewis and Milton Berle. From the moment Sinatra met each member of the Pack to their relationships with the Mob and the Kennedys, this intimate profile reveals what every fan has always wanted to know about THE RAT PACK.
Unlike the made-for-cable movie of the same name, The Rat Pack is the real deal, a four-volume documentary that vividly chronicles the lives and wild times of Frank Sinatra, Peter Lawford, Dean Martin, Sammy Davis Jr., and Joey Bishop. They were the pied pipers of their day, leading Americans out of the doldrums of the 1950s and into President Kennedy's new frontier. These hipster saints were the living, swinging embodiments of the maxim that nothing succeeds like excess. As narrator Danny Aiello notes, "We gave them a license to break all the rules… to live for us the lives that we would live … to be outrageous." The Rat Pack belies the adage "When the legend becomes fact, print the legend."

The true stories about Sinatra and his cronies are cooler than fiction. We also meet an amazing cast of characters, including Skinny D'Amato, underworld figure and manager of Atlantic City's legendary 500 Club. It was D'Amato who reportedly took Sinatra aside after the young singer asked a waitress for a drink and told him, "Important men don't ask; they order." And it was at D'Amato's club that Dean Martin first shared the stage with a struggling entertainer named Jerry Lewis. The Rat Pack unearths a treasure trove of rare photos and priceless archival footage of the entertainers at the beginning and at the height of their careers. The program could have used a more ring-a-ding-ding narrator than the uncharacteristically bland Aiello, but the Pack's friends and intimates, including Tony Curtis, Janet Leigh, comic Pat McCormick, Angie Dickinson, and Jerry Lewis, pick up the slack with candid and poignant recollections. —Donald Liebenson
A multi-award winning biography covering the life and career of actor/director Laurence Olivier. A candid, comprehensive interview with Sir Laurence Olivier - the only such profile the actor/director ever allowed - offers an intimate visit with the legendary star of stage and screen. Running nearly two hours and forty minutes, this landmark biography follows Olivier's entire life and career from childhood on, capturing his genius for future generations. Clips shown from his films include "Wuthering Heights," "Rebecca," "Pride and Prejudice," "Henry V," "Hamlet," "Richard III," "The Entertainer," "Othello," "Sleuth," and "Marathon Man." Key partnerships, on and offstage are recalled by Olivier and by Dame Peggy Ashcroft, Sir John Gielguld, Sir Ralph Richardson, his wife Joan Plowright and other friends and colleagues. Multi-award winner including the British Academy Award, The New York International Film and TV Festival Gold Medal Award.
Jan Svankmajer is a major figure of contemporary East European animation whose surrealistic, often macabre work owes more to the nightmarish visions of Kafka and Bunuel than to the sunny daydreams of Walt Disney and his creative progeny. Noted for investing otherwise ordinary objects with ominous overtones, Svankmajer reached his widest audience to date with a feature-length adaptation of Lewis Carroll's "Alice" (1988) which blended animated and live-action footage—a technique he had earlier used to hair-raising effect in "Down to the Cellar" (1983). He is a major influence on the somewhat better known animation artists, The Brothers Quay, as evinced by their 1984 tribute, "The Cabinet of Jan Svankmajer". (TMC)
Jan Švankmajer is a Czech animator and artist, born in Prague in 1939, he was given a puppetry theater for his eight birthday, and went on to study puppetry at the College of Applied Arts. A member of the Prague surrealist group, he has made 27 short films and 7 feature-length films, and has worked in various additional artistic functions on a few films. From 1972 to 1979, he was blacklisted from making any films by the Communist Party, during which time he worked instead with sculpture, ceramics, poetry and other static art forms, resulting in a body of work he refers to as his "tactile experiments." Some of his static art and the art of his wife, Eva Švankmajerová, at his gallery, Galerie Gambra.

For quite a while, it was hard to obtain copies of Švankmajer's works, but there were fans of his surreal works around the world. This Animation World Network page, last updated in 1996, highlights some of the Švankmajer's films released up to that period. In 2007, 26 shorts were collected on 2 DVDs, as reviewed and described on Cine Outsider.

You can find his 27 shorts online, along with his first five films. Many films are without spoken language, some are only in Czech, and others have been dubbed or were released in English.
Shorts:
The Last Trick (1964)
Johann Sebastian Bach: Fantasy in G minor (1965)
A Game with Stones (1965)
Punch and Judy (1966)
Et Cetera (1966)
Historia Naturae (Suita) (1967)
The Garden (1968)
The Flat (1968)
Picnic With Weissmann (1968)
A Quiet Week in the House (1969)
Don Juan (1970)
The Ossuary (1970)
Jaberwocky (1971)
Leonardo's Diary (1972)
Castle Of Otranto (1973-1979)
The Fall Of The House Of Usher, part 2 (1980) with English subs
Dimensions of Dialogue (1982)
Down to the Cellar (1983)
The Pendulum, The Pit And Hope (1983)
Virile Games (1988)
Another Kind of Love (music video for Hugh Cornwell) (1988)
Meat Love (1989)
Darkness/ Light/ Darkness (1990)
Flora (1989)
Animated Self Portraits (1989), or just watch Jan's portrait
The Death of Stalinism in Bohemia (1990)
Food (1992)

Feature length films:
Alice (1988)
Faust (1994)
Conspirators of Pleasure (1996)
Little Otik (2000)
Lunacy (2005) Czech, with Italian subs
If you want more personal insight, here's an interview with Švankmajer, circa 1997, and The Decalogue of Jan Švankmajer, or ten rules that guide his work, as written by Švankmajer himself. And one final documentary: The animator of Prague (1990) BBC
The essential documentaries on David Lynch, including Pretty as a Picture: The Art of David Lynch (1997), David Lynch: Don't Look at Me (1989), Lynch (2007), Mysteries of Love (2002), Eraserhead Stories (2001), Jonathan Ross Presents for One Week Only: David Lynch (1990), David Lynch presents: Ruth, Roses and Revolver (BBC Arena 1987), Scene by Scene: David Lynch (BBC, 1999), and David Lynch Interview (The GUARDIAN Lectures 1985).  
If you are a fan of David Lynch this is essential viewing. It was mainly filmed during the making of Lost Highway and most of the features are set around that film, but there is also some other scenes like the reunion of Eraserhead, where Lynch along with some of the cast and crew return to the Stables location where it was filmed and reminisce over the trials of the making of the film. Also featured is Lynch's trip to Prague along with the composer on most of his films, Angelo Badalamenti, and his love of the sound and music which is so important in his films. His paintings and photography are shown, too, and his fascination with ants and animals in his art. There is a rare look at his early short films, Six Men Getting Sick, The Alphabet and The Grandmother, and his former wife Peggy's views on them. This is a fascinating and interesting behind the scenes look at this distinctive filmmaker, artist and photographer's work.
Toby Keeler, with his unlimited access to David Lynch — behind the scenes during his films, with friends and family and collaborators, and in his painting process — has a documentary that's essential to get at least a glimpse into a man and his work like this. Lynch's films are abstractions, nightmarish landscapes and what is just around the corner in the seemingly brightest sides of small-town American life, and his art is a reflection not just of his own interpretations of people and places that are usually conventional, but that this interpretation springs out so many ideas that would not be there otherwise without the specific framework he's chosen. One of the most fascinating examples of this method of Lynch's in being a true master of mood is with Eraserhead; he worked five years on the film, and Keeler shows us Lynch and old friends walking around where the original sets were, and with this revealing how after two years of painstakingly filming a movie (a shot a night, nevermind a scene, depending on the lighting), a rhythm developed that was unmistakable. If one of the primary goals of an artist is to transport people to another place that is unconventional, but still grounded in recognizable emotional connections, Lynch is such an artist, as revealed here fully. 
Shot sometime in the late '80's right before 'Twin Peaks' came out, this rather fascinating documentary shows the legendary director/artist/composer relaxing at his home, carving small statues out of clay, and refusing to discuss meaning or any of the particular details in his films. That's one thing you learn about Mr. Lynch here, he won't tell you what his films mean, he'd rather hear what you think. There are clips from the director's three greatest films, 'Blue Velvet', 'The Elephant Man' and of course, 'Eraserhead'. Fans will be thrilled when Lynch grabs Jack Nance and drives to the famous tunnel where Henry starts his warped journey in 'Eraserhead'. An in-depth look at one of the greatest and most thought-provoking directors of all time. 
Compiled from over two years of footage, the film is an intimate portrait of David Lynch's creative process as he completes his latest film, Inland Empire. We follow Lynch as he discovers beauty in ideas, leading us on a journey through the abstract which ultimately unveils his cinematic vision. The director of the documentary immersed himself in David Lynch's world; living and working at Lynch's home. His unobtrusive style has captured a personal side of David Lynch not seen before. The film reveals Lynch not only as one of the most original and compelling directors of contemporary film but also as an artist who continues to explore and experiment in countless mediums. We witness his "hands on" approach to painting, sculpting, music and screenwriting. His enthusiasm is infectious; inspiring us to tap into the well of creativity that Lynch believes we all have.
Mysteries of Love is a 2002 documentary about David Lynch's Blue Velvet, directed by Jeffrey Schwarz. The documentary includes clips from the film, footage and photographs from behind the scenes, and interviews with Lynch, Kyle MacLachlan, Isabella Rossellini, Dennis Hopper and others. 
In this rare documentary, David Lynch talks about the making of his first feature film, "Eraserhead."
Jonathan Ross Presents for One Week Only: David Lynch (1990)
David Lynch presents: Ruth, Roses and Revolver (BBC Arena 1987). Doc on Surrealism (named after a film by Man Ray) for the BBC program Arena from 1987. In each part, Lynch presents extracts from what he considers films most significant to his own work.
David Lynch interview by Mark Cousins.
David Lynch interviewed (by Chris Auty) in 1985. inc. audience Q&A. + Raffaella De Laurentiis.
Room to Dream: David Lynch and the Independent Filmmaker features original interviews with acclaimed director David Lynch. See and hear how Lynch brings his unique vision to the screen with technologies that are now within easier reach for independent filmmakers. Interspersed with behind-the-scenes footage from a recent project, Lynch muses on the art of filmmaking, offers wisdom to aspiring filmmakers, and shows you the power of today's tools to give you Room to Dream.
"If only the narrative arc of our half-hour together had been incomprehensible yet strangely compelling—then, and only then, would I have felt at home in David Lynch's world. Of course, in a literal sense, very little could have prepared me for the experience of interviewing the four-time Academy Award nominated director and screenwriter; this is one original individual." - Evan Smith, Texas Monthly Talks, Broadcast 02.22.07
Fellini: A Director's Notebook (1969)
Fellini discusses his views of making motion pictures and his unorthodox procedures. He seeks inspiration in various out of the way places. During this film viewers go with him to the Colisseum at night, on a subway ride past Roman ruins, to the Appian Way, to a slaughterhouse, and on a visit to Marcello Mastroianni's house. Fellini also is seen in his own office interviewing a series of unusual characters seeking work or his help.
The essential documentaries on Akira Kurosawa, including Chris Marker's AK: Akira Kurosawa (A.K. ドキュメント黒澤明, 1985), Akira Kurosawa: My Life in Cinema (1993), and Kurosawa: The Last Emperor (1999).
Chris Marker's documentary is an epic — a portrait of Kurosawa during the making of his most ambitious and expensive picture. You see the Sensei director in front of JCBs, great earth-moving machines… You see massive sets, hundreds of extras, the Plains of Gotenba…
In a long dialogue, Nagisa Oshima interviews Akira Kurosawa, leading him to share his thoughts about filmmaking, his life and works, and numerous anecdotes relating to his films and his various film activities (Akira Kurosawa: My Life in Cinema, 1993).
Ours (Kurosawa: The Last Emperor, 1999), though it has a rather grand title, is more about the personal. There's a selection of directors who talk about Kurosawa's influence on their work — John Woo, Bernardo Bertolucci, Francis Coppola, Paul Verhoeven, Arturo Ripstein, Andrei Konchalovsky… plus the inimitable Mike Hodges, who was young Kurosawa's fencing  teacher in turn-of-the-century Japan. And there are sections on TORA TORA TORA, the film he didn't make; on the making of AME AGARU (one of his last screenplays) by his former collaborators; and on MADADAYO - his last film, the story of an intensely tedious and sentimental old schoolteacher.

Paul Verhoeven does a mini-lecture about RASHOMON, Ms. Nogami shows how they did the final "Arrows" scene in THRONE OF BLOOD, the actors talk about SEVEN SAMURAI and RAN, Nakadai-san discusses the creation of his character in YOJIMBO, there's IKIRU, KAGEMUSHA, RED BEARD, RAN… I realize there's a preponderance of samurai and period films, but that's the way it is.  I would have liked to include THE BAD SLEEP WELL and more of the early films, and a scene from SANSHIRO SUGATA. — Alex Cox
Kurosawa on Screenwriting:
'With a good script a good director can produce a masterpiece; with the same script a mediocre director can make a passable film. But with a bad script even a good director can't possibly make a good film. For truly cinematic expression, the camera and the microphone must be able to cross both fire and water. That is what makes a real movie. The script must be something that has the power to do this.'

'In order to write scripts, you must first study the great novels and dramas of the world. You must consider why they are great. Where does the emotion come from that you feel as you read them? What degree of passion did the author have to have, what level of meticulousness did he have to command, in order to portray the characters and events as he did? You must read thoroughly, to the point where you can grasp all these things. You must also see the great films. You must read the great screenplays and study the film theories of the great directors. If your goal is to become a film director, you must master screenwriting.'

'A good structure for a screenplay is that of the symphony, with its three or four movements and differing tempos. Or one can use the Noh play with its three-part structure: jo (introduction), ha (destruction) and kyu (haste). If you devote yourself fully to Noh and gain something good from this, it will emerge naturally in your films. The Noh is a truly unique art form that exists nowhere else in the world. I think the Kabuki, which imitates it, is a sterile flower. But in a screenplay, I think the symphonic structure is the easiest for the people of today to understand.'

'Something that you should take particular notice of is the fact that the best scripts have very few explanatory passages. Adding explanation to the descriptive passages of a screenplay is the most dangerous trap you can fall into. It's easy to explain the psychological state of a character at a particular moment, but it's very difficult to describe it through the delicate nuances of action and dialogue. Yet it is not impossible. A great deal about this can be learned from the study of the great plays, and I believe the "hard-boiled" detective novels can also be very instructive.'

'I began writing scripts with two other people around 1940. Up until then I wrote alone, and found that I had no difficulties. But in writing alone there is a danger that your interpretation of another human being will suffer from one-sidedness. If you write with two other people about that human being, you get at least three different viewpoints on him, and you can discuss the points on which you disagree. Also, the director has a natural tendency to nudge the hero and the plot along into a pattern that is the easiest one for him to direct. By writing with about two other people, you can avoid this danger also.'

'I've forgotten who it was that said creation is memory. My own experiences and the various things I have read remain in my memory and become the basis upon which I create something new. I couldn't do it out of nothing. For this reason, since the time I was a young man I have always kept a notebook handy when I read a book. I write down my reactions and what particularly moves me. I have stacks and stacks of these college notebooks, and when I go off to write a script, these are what I read. Somewhere they always provide me with a point of breakthourgh. Even for single lines of dialogue I have taken hints from these notebooks. So what I want to say is, don't read books while lying down in bed.'

'A novel and a screenplay are entirely different things. The freedom for psychological description one has in writing a novel is particularly difficult to adapt to a screenplay without using narration.'

'Characters in a film have their own existence. The filmmaker has no freedom. If he insists on his authority and is allowed to manipulate his characters like puppets, the film loses its vitality.'

'At some point in the writing of every script I feel like giving the whole thing up. From my many experiences of writing screenplays, however, I have learned something: If I hold fast in the face of this blankness and despair, adopting the tactic of Bodhidharma, the founder of the Zen sect, who glared at the wall that stood in his way until his legs became useless, a path will open up.'

'Those who say an assistant director's job doesn't allow him any free time for writing are just cowards. Perhaps you can write only one page a day, but if you do it every day, at the end of the year you'll have 365 pages of script. I began in this spirit, with a target of one page a day. There was nothing I could do about the nights I had to work till dawn, but when I had time to sleep, even after crawling into bed I would turn out two or three pages. Oddly enough, when I put my mind to writing, it came more easily than I had thought it would, and I wrote quite a few scripts.'
"2001: The Making of a Myth", an exquisite 43-minute documentary produced in 2001 which wonderfully covers the movie's themes and technique. Introduced and narrated by James Cameron, the piece includes new interviews with author/screenwriter Arthur C. Clarke, members of the crew and cast (not just the obvious like Keir Dullea, but even a space stewardess and two apes), and critics. They all shed lots of light, from interpretations to production tales.
In 1964, Stanley Kubrick wrote to science-fiction author Arthur C. Clarke. He explained he was a "a great admirer" of his books, and that he "had always wanted to discuss with [him] the possibility of doing the proverbial really good science-fiction movie."

Kubrick outlined his ideas:

My main interest lies along these broad areas, naturally assuming great plot and character:

The reasons for believing in the existence of intelligent extra-terrestrial life.

The impact (and perhaps even lack of impact in some quarters) such discovery would have on Earth in the near future.

A space probe with a landing and exploration of the Moon and Mars.

The pair met, and a treatment was written, based around Clarke's short story, "The Sentinel" (later published as "The Sentinel of Eternity" in 1953), in which a strange, tetrahedral artifact is discovered on the Moon. The story's narrator speculates that the object has been left as a "warning beacon" for some ancient alien intelligence to signal humanity's evolutionary advance towards space travel.

At the same time Kubrick was making 2001: A Space Odyssey, Clarke was writing his own version as a novel. 

Having viewed Kubrick's film rushes, Clarke wrote an explicit interpretation of the film, explaining many of the themes left open-ended in the movie. In particular, how the central character, David Bowman ends his days in what is described as a kind of living museum or zoo, where he is observed by alien life forms.

Kubrick was never as explicit, and refused to be fully drawn over the film's meaning, or its many differences from Clarke's novel, usually stating that his intention had been to make a "really good science-fiction movie."

In an interview with Playboy in 1968, Kubrick gave an answer on the meaning and purpose of human existence, which could almost be a description of 2001:

"The very meaninglessness of life forces man to create his own meaning. Children, of course, begin life with an untarnished sense of wonder, a capacity to experience total joy at something as simple as the greenness of a leaf; but as they grow older, the awareness of death and decay begins to impinge on their consciousness and subtly erode their joie de vivre, their idealism – and their assumption of immortality. As a child matures, he sees death and pain everywhere about him, and begins to lose faith in the ultimate goodness of man. But, if he's reasonably strong – and lucky – he can emerge from this twilight of the soul into a rebirth of life's elan. Both because of and in spite of his awareness of the meaninglessness of life, he can forge a fresh sense of purpose and affirmation. He may not recapture the same pure sense of wonder he was born with, but he can shape something far more enduring and sustaining. The most terrifying fact about the universe is not that it is hostile but that it is indifferent; but if we can come to terms with this indifference and accept the challenges of life within the boundaries of death – however mutable man may be able to make them – our existence as a species can have genuine meaning and fulfillment. However vast the darkness, we must supply our own light."

The documentary 2001: The Making of a Myth is introduced by James Cameron, who looks at the stories behind 2001: A Space Odyssey, examining why the film has endured and why it still generates such interest. With contributions form Arthur C. Clarke, Keir Dullea, Elvis Mitchell, and Douglas Trumbull.
The essential documentaries on Rod Serling, including Rod Serling: Submitted for Your Approval (American Masters, PBS, 1995), "Writing for Television" Conversations with Rod Serling, and Rod Serling Interview (1959).
Few can not have been moved to a sense of thrilling by the tinkling opening notes of The Twilight Zone. The music still fills me with that excitement I felt as a child, hopeful for thrills, entertainment and something a little stronger to mull upon, long after the credits rolled.

Serling was exceptional, and his writing brought a whole new approach to telling tales on television that connected the audience one-to-the-other. This documentary on Serling, starts like an episode of The Twilight Zone, and goes on to examine Serling's life through the many series and dramas he wrote for TV and radio, revealing how much of his subject matter came from his own personal experience, views and politics. As Serling once remarked he was able to discuss controversial issues through science-fiction: "I found that it was all right to have Martians saying things Democrats and Republicans could never say."

His work influenced other shows (notably Star Trek), and although there were problems, due to the demands of advertisers, Serling kept faith with TV in the hope it could connect with its audience - educate, entertain and help improve the quality of life, through a shared ideals. As writer Serling slowly "succumbed" to his art:

'Writing is a demanding profession and a selfish one. And because it is selfish and demanding, because it is compulsive and exacting, I didn't embrace it, I succumbed to it. In the beginning, there was a period of about 8 months when nothing happened. My diet consisted chiefly of black coffee and fingernails. I collected forty rejection slips in a row. On a writer's way up, he meets a lot of people and in some rare cases there's a person along the way, who happens to be around just when they're needed. Perhaps just a moment of professional advice, or a boost to the ego when it's been bent, cracked and pushed into the ground. Blanche Gaines was that person for me. I signed with her agency in 1950. Blanche kept me on a year, before I made my first sale. The sale came with trumpets and cheers. I don't think that feeling will ever come again. The first sale - that's the one that comes with magic.'

Like Richard Matheson, Philip K Dick, Stephen King, Ray Bradbury, Harlan Ellison, Serling is a hero who offered up the possible, for our consideration.
In this video "Writing for Television" Conversations with Rod Serling, the master storyteller shows us why he is considered by many the best TV writer of all time. "Coming up with ideas is the easiest thing on earth. Putting them down is the hardest." Isn't that the truth.
Rod Serling Interview (1959)
You unlock this list with the key of imagination. Beyond it is another dimension—a dimension of sound, a dimension of sight, a dimension of mind. You're moving into a list of both shadow and substance, of things and ideas. You've just crossed over into The Best 13 Episodes of The Twilight Zone. With the iconic sci-fi/horror show now available on Netflix Instant, it's worth noting how well it's aged.
The Best 13 Episodes of The Twilight Zone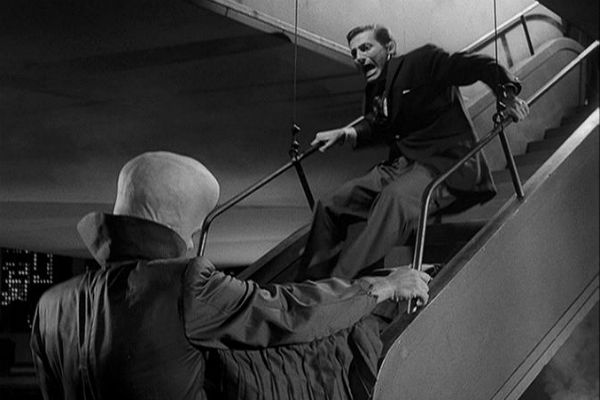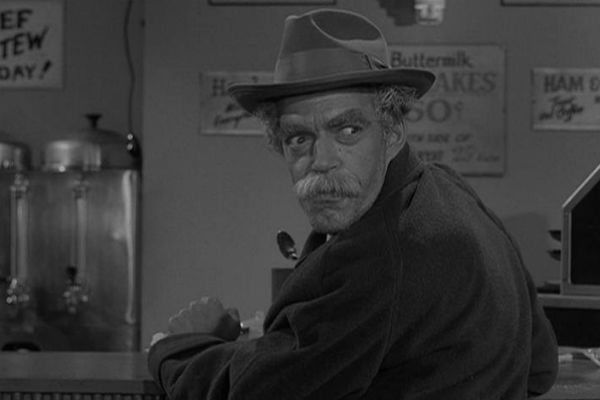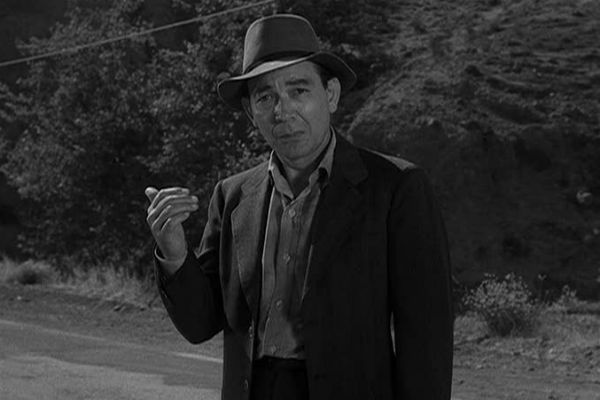 Patterns
by Rod Serling, 1957

Teleplays:
The_Twilight_Zone_1x01_-_Where_is_Everybody.pdf  
The_Twilight_Zone_1x02_-_One_for_the_Angels.pdf  
The_Twilight_Zone_1x05_-_Walking_Distance.pdf 
The_Twilight_Zone_1x07_-_The_Lonely.pdf 
The_Twilight_Zone_1x08_-_Time_Enough_at_Last.pdf      
The_Twilight_Zone_1x30_-_A_Stop_at_Willoughby.pdf      
The_Twilight_Zone_1x34_-_The_After_Hours.pdf  
The_Twilight_Zone_2x05_-_The_Howling_Man.pdf 
The_Twilight_Zone_2x06_-_The_Eye_of_the_Beholder.pdf 
The_Twilight_Zone_2x07_-_Nick_of_Time.pdf
The_Twilight_Zone_2x28_-_Will_the_Real_Martian_Please_Stand_Up.pdf 
The_Twilight_Zone_3x08_-_It's_a_Good_Life.pdf
The_Twilight_Zone_3x16_-_Nothing_in_the_Dark.pdf
The_Twilight_Zone_3x24_-_To_Serve_Man.pdf
The_Twilight_Zone_5x03_-_Nightmare_At_20000_Feet.pdf
Source: http://leethomson.myzen.co.uk/
The essential documentaries on John Cassavetes, including Cinéastes de notre temps - John Cassavetes (1969), I'm Almost Not Crazy: John Cassavetes - the Man and His Work (1984), Anything for John (1993), Cinefile: John Cassavetes: Out Of The Shadows (1993), John Cassavetes: A Constant Forge (2000), John Cassavetes: To Risk Everything to Express It All (1996), and rare footage, John Cassavetes directing, from the French TV series "Cinema Cinemas," a 1983 feature on Cassavetes directing the movie Love Streams (1984), which Cassavetes both wrote and directed.
While at first the Cinéastes team was more interested in capturing on film the titans of Hollywood, many of them already quite elderly, attention was also given to the "New American Cinema," as seen in these two terrific films. The Cassavetes film was shot in two parts, over three years. The first part, shot in 1965, catches Cassavetes as he is editing Faces; he recounts his unhappy experiences trying to work in Hollywood, and his palpable excitement for what he's done in Faces is apparent throughout. The second part, filmed in Paris in 1968, reveals a more focused Cassavetes, as the success of Faces has shown him the direction in which he wants to continue. (source)
John Cassavetes, America's greatest independent filmmaker, died in 1989. The wonderfully titled I'M ALMOST NOT CRAZY… captured Cassavetes on the set of his last personal film, LOVE STREAMS (1984). "We're making a picture about inner life," we hear Cassavetes saying. "And nobody really believes that it can be put on a screen. Including me. I don't believe it either—but screw it." We then see the director in action on the last day of the LOVE STREAMS shoot, after which he tells us that his sole theme is the search for love. Gena Rowlands, Cassavetes' wife and the leading lady of most of his films, testifies that her husband has an affinity for characters who are borderline crazy. "I hate entertainment," he admits, maintaining that most movies are mere "fluff." Later he observes that audiences tend to remember his films even when they hate them.

Earlier in the shooting of LOVE STREAMS, Rowlands is startled to learn that she will be improvising a scene that day—the only improvised scene in the film. Surprisingly little of Cassavetes' body of work was in fact extemporized, though he had no qualms about rewriting dialogue on the set, and is shown doing so in I'M ALMOST NOT CRAZY…. Then two clips from LOVE STREAMS, including the improvised scene, are screened followed by excerpts from four earlier Cassavetes movies: SHADOWS (1959), FACES (1968), A WOMAN UNDER THE INFLUENCE (1974), and OPENING NIGHT (1978).

Cassavetes refers to his wife as "absolutely private" and she in turn calls him "very mysterious." During a backgammon game, Cassavetes is seen arguing with his opponent about Socrates, "a jerk" in the opinion of the Greek-American director. Several members of the LOVE STREAMS team are asked to comment on the movie's creator. Co-producer Menahem Golan calls him America's Ingmar Bergman. Co-scripter Ted Allan offers a pricelessly revealing anecdote about a preview screening of OPENING NIGHT: Cassavetes was so disturbed by the standing ovation the audience gave his film that he recut the last half hour to make it less ingratiating. Carole R. Smith says that as LOVE STREAMS's production coordinator she is in no position to comment on the artistic talents of her boss, whom she describes, with wry affability, as "totally unpredictable" and "a pain in the ass."

I'M ALMOST NOT CRAZY… ends with a freeze frame of Cassavetes and Rowlands at work, their arms around each other's shoulders.

"Backed by Cannon Films, which also made LOVE STREAMS," Variety reported, this documentary "by no means stands as a promotional piece, emerging rather as an evocative glimpse of one of filmdom's genuine mavericks." Those who revere Cassavetes and his films will embrace I'M ALMOST NOT CRAZY… as a rare and invaluable chronicle of their hero doing and talking about what he loved best: filmmaking. Those who don't should gain new respect for the man, his methods, his passion, and his absolute commitment to his own unique vision of the human comedy. (source)
An intimate portrait of actor-writer-director John Cassavetes and a loving tribute to his genius for studying and depicting the human character. In-depth, candid interviews with his wife and muse Gena Rowlands as well as his most trusted friends and co-workers like Peter Falk, Ben Gazzara, Seymour Cassel, etc. Clips from Cassavetes' greatest films, and many rare photos illustrate this touching documentary.
Great stories from Peter Falk, back in '93.
Charles Kiselyak's A Constant Forge—The Life and Art of John Cassavetes is a detailed journey through the career of one of film's greatest pioneers and iconoclasts. Assembled from candid interviews with Cassavetes' collaborators and friends, rare photographs, archival footage, and the director's own words, the film paints a revealing portrait of a man whose fierce love, courage, and dedication changed the face of cinema forever. (source)
Rare footage, John Cassavetes directing. From the French TV series "Cinema Cinemas," a 1983 feature on Cassavetes directing the movie Love Streams (1984), which Cassavetes both wrote and directed.
In the 1950s and '60s, Henri-Georges Clouzot was one of France's most acclaimed and successful filmmakers, a director who enjoyed massive international success with Le Salaire de la Peur (aka The Wages of Fear) and Les Diaboliques, and his gift for generating tension and suspense onscreen earned him the nickname "the French Hitchcock." In 1963, Clouzot began work on a project called "L'Enfer" (aka "The Inferno"), a tale of jealousy that leads to madness, and the filmmaker was promised all the time and resources he needed for the picture. However, while the director was meticulously prepared when shooting began, after only three weeks the production was halted and never resumed; Clouzot would complete only two more films before his death in 1977. Filmmakers Serge Bromberg and Ruxandra Medrea try to answer the question of what happened to a project so full of promise in L'Enfer d'Henri-Georges Clouzot (aka Henri-Georges Clouzot's Inferno), a documentary which looks into the shadowy history of this lost film. Including interviews with members of the cast and crew (among them production assistant Costa-Gavras, who went on to a distinguished career of his own) and excerpts from the surviving footage (seen by the public for the first time here), the film tells the tale of how a great director ran afoul of his own demons while making a movie about a troubled man. Henri-Georges Clouzot's Inferno received its world premiere at the 2009 Cannes Film Festival.
Documentary about Italian movie director Pier Paolo Pasolini, with interviews with some of his actors and friends.
This short documentary was filmed in 1970 in Italy, when Pasolini had finished "Porcile" (Pigsty) and "Medea" and was preparing a film he was never to actually make about St. Paul's life (he made "Il Decamerone" next instead). As superficial and contrived as this documentary is, with obtrusive English narration/voice-over that never allows us to listen to what Pasolini is REALLY saying, this is one of the very few docs with his actual participation, here seen with Ninetto Davoli walking through the alleys of the "borgate" of Rome, directing Callas in Medea and talking about his work.

35 years later, what still strikes us is Pasolini's insightful and visionary (at times even prophetic) grasp of the Western capitalist society, the Italian Communist Party, religion, the Roman Catholic church, Stalinism, the role of intellectuals and students, the clash between proletarians and peasants. Pasolini's work is commented with judgmental appreciation by the mentor of Neo-Realism, Italian screenwriter Cesare Zavattini, and by Pasolini's personal friend and influential Italian writer Alberto Moravia.

This one is for Pasolini fans only; but if you want to see a much more inspired and revealing documentary about him, try to find Jean-André Fieschi's "Cinéma de Notre Temps: Pasolini l'Enragé" (1966)(q.v.), part of the great French TV series.
Ingmar Bergman: Essential Documentaries
Bergman's last film from 2003. The characters from Scenes from a Marriage meet again after 30 years: